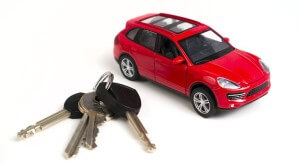 Keep Your Driving Privileges
One of the most devastating effects of a DUI conviction is losing your rights to drive. Your job, your social activities and your everyday errands can become expensive or a toll on your friends and loved ones. If you can't afford not having your vehicle, consider renting a Breath Alcohol Ignition Interlock Device or (BAIID).
Your Lawyer will be able to guide you through the process of obtaining a Monitoring Device Driving Permit. This will give you your right to drive a vehicle with a BAIID installed. First-time offenders can apply for this permit and have a rented device installed on their vehicle. The permit will not be in effect until 31 days after the suspension of the defendant's driving privileges.
This device works by being connected to the ignition in your car. It prevents the car from starting if alcohol is above a restricted limit of .02. You are not in violation if the monitor shows an alcohol presence, but also shows passed or please start your car. The sensor must be blown into each time you wish to start your car. The records for each test will be sent to a secure server, to ensure each device is running correctly. There is no legal ramification for blowing a test above your limit; your car simply will not start.
You are responsible for the costs of the device installation and rental, but there are several companies to choose from for your installation so you will be able to search for a location that is close to your or within your price range. Once your permit has been processed and you were found eligible you are given 14 days to install the device and return proof of this device installation to the court, usually a receipt or invoice. If proof of this installation is not provided, the permit will be revoked.
You are restricted to vehicles with these devices installed during the time your license is suspended. If you are found to be operating a vehicle without this device, the permit will be terminated.
If you need a lawyer to defend you at your DUI trial contact Edward Johnson.