Chicagoland Criminal Defense Law Firm
Expertise and effective strategy underpin every phase of the case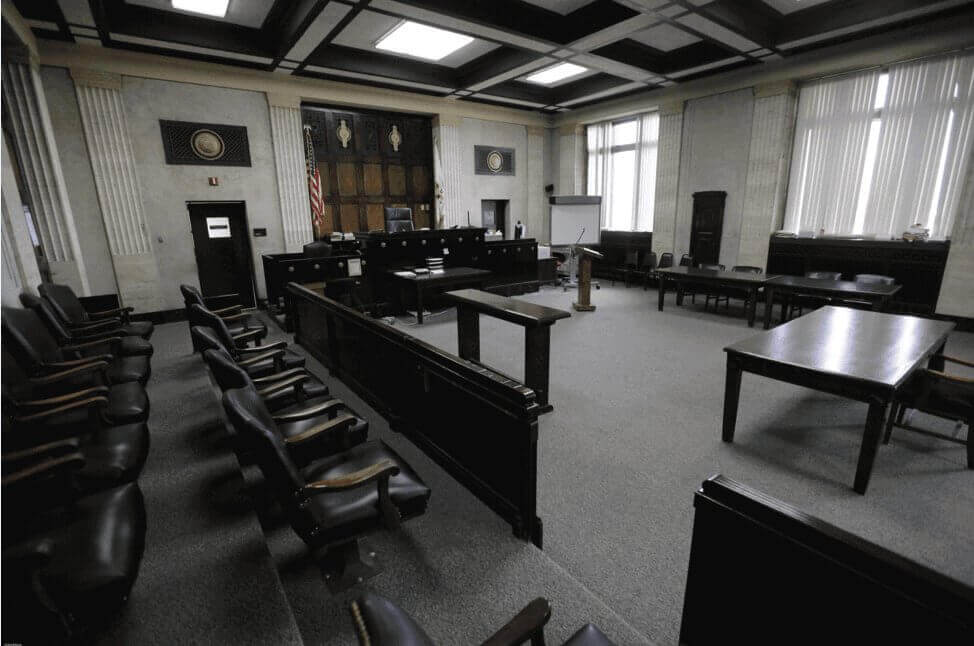 Criminal defense focuses on the defendant and providing him/her with a tight defense and a fair trial. Some are charged wrongfully for a crime they did not commit and others have made mistakes that they want to put behind them. In either scenario, when Edward Johnson decides to take on a case, he not only commits to the client; he commits to the research, dedication, and tenacity required to pursue all legal avenues to ensure the best possible defense for all of his clients. To prevail in the criminal justice system, Edward Johnson draws on his extensive experience, both here in the state of Illinois and his time in the Colorado criminal defense system. He has passed the bar in both Illinois and Colorado. His vast experience in the courtroom and the in-depth knowledge of federal and state criminal law has proven to be a winning combination for his clients. His ability to portray his defendants in a positive light and artfully present arguments that win over both judges and juries have repeatedly been a winning strategy. His areas of criminal law include, but are not limited to:
– First Amendment issues
– Second amendment rights
– Fourth Amendment issues
– Fifth Amendment
– Sixth Amendment
– Civil rights
– Freedom of speech
– Disorderly conduct
– Racial profiling
– Civil action against police
– Domestic battery
– Armed robbery
– Assault
– Due process
– Murder/Homicide
– Unlawful use of weapon/Gun charges
– Theft
– Drug possession
– DUI
– Expungement
Homicide is defined as the deliberate and unlawful killing of one person by another; in other words, murder. There are not only different degrees of murder charges but also…
There are severe consequences of carrying a gun in Cook County without the proper permits. According to the Illinois Compiled Statutes 720 ILCS 5/24-3.1…
Theft, whether it is simple shoplifting or armed robbery, is entitled to an aggressive defense. In Illinois, a person who unlawfully obtains less than $500 worth of property will be charged with…
In Illinois, the penalties for drug charges can be severe. The charges are based upon quantity, intent to sell or distribute, and other factors such as…
Have you been charged with a DUI (Driving Under the Influence) in Illinois? A DUI in Illinois can result in the loss of your license, driving restrictions, expensive fines, increased insurance rates…
Do you have a criminal record that is preventing you from finding a job? The Law Offices of Edward Johnson can help!…
If you have had your car, home, or other property seized by the government even though you were never charged or convicted of a crime, then you have been victimized by civil forfeiture laws. The Institute for Justice defines civil forfeiture as…
For Your Information:
Criminal Courts
The Illinois criminal court system has three tiers: trial or circuit courts, appellate courts, and the Illinois Supreme Court. The majority of all criminal matters are heard and resolved in circuit courts. Violations of federal criminal laws are heard in the federal courts, an entirely separate system from Illinois state courts.*
The Illinois court system is comprised of 23 judicial circuits. Judicial circuit courts are where all state criminal cases are introduced. Most circuits include two or more counties. Single-county judicial circuits include those of Cook, DuPage, Lake, McHenry, and Will. Circuit judges elect the chief judge, who is the administrative authority for the circuit and assigns cases to specialized divisions. Circuit court judges are elected for six-year terms, with no term limit. Associate judges are appointed by circuit court judges to four-year terms and may hear only non-felony cases unless they are authorized by the Illinois Supreme Court to handle felony matters.
Criminal Offenses and Their Penalties
In Illinois, felony and misdemeanor offenses are classified by degree of severity. In order of decreasing severity, these classifications are first-degree murder, Class X felonies, Class 1, 2, 3 and 4 felonies, and Class A, B, and C misdemeanors. State statute mandates imprisonment for certain offenses, including all first-degree murder cases, all Class X offenses, and certain Class 1 and 2 felonies. Both felony and misdemeanor offenses are punishable by imprisonment, along with other sentencing alternatives. An individual charged with a felony offense that does not carry a mandatory sentence of imprisonment may instead be sentenced to probation or conditional discharge. Probation or conditional discharge, however, must be imposed in felony cases when imprisonment in a state prison is not ordered, and may be imposed for misdemeanor offenses [730 ILCS 5/5-5-3]. Misdemeanor incarceration sentences imposed must be less than one year. Municipalities may also enact local ordinances prohibiting certain conduct, but may only proscribe a maximum penalty of six months incarceration. Such municipal ordinances often relate to the same conduct as state misdemeanor offenses. *
*Afeef, J., Bostwick, L., Kim, S., & Reichert, J. (2012). Policies and procedures of the Illinois criminal justice system. Chicago, IL: Illinois Criminal Justice Information Authority.
NOT ALL LAWYERS ARE CREATED EQUAL
When it comes to a criminal case, your life is too important to risk with just anyone. When you walk into the offices of Edward Johnson, know that you will be treated with respect and no judgment. Each client is assumed innocent until proven guilty and nowhere is that more true than with Edward. Edward's goal is to make sure that you receive the best possible defense to solidify your rights and your dignity to the fullest extent of the law.